Automatic mental judgment system
Mental Checker
A software to judge your mental status at this moment
---
What is Mental Checker?
The most suitable for stress checking – a compulsory task for companies
1. Be

able to automatically judge mental status

by measurement within only one minute
2. Be a

contactless

measurement system
3. Be able to

analyze and compare

changes in mental status by period measurement
4. Have ability to

predict future's disease

based on research with health agencies
5. Be not only used for pilots, drivers but also

effective for preventing other troubles

of companies, schools, etc.

Mental-Checker measurement method and result table
---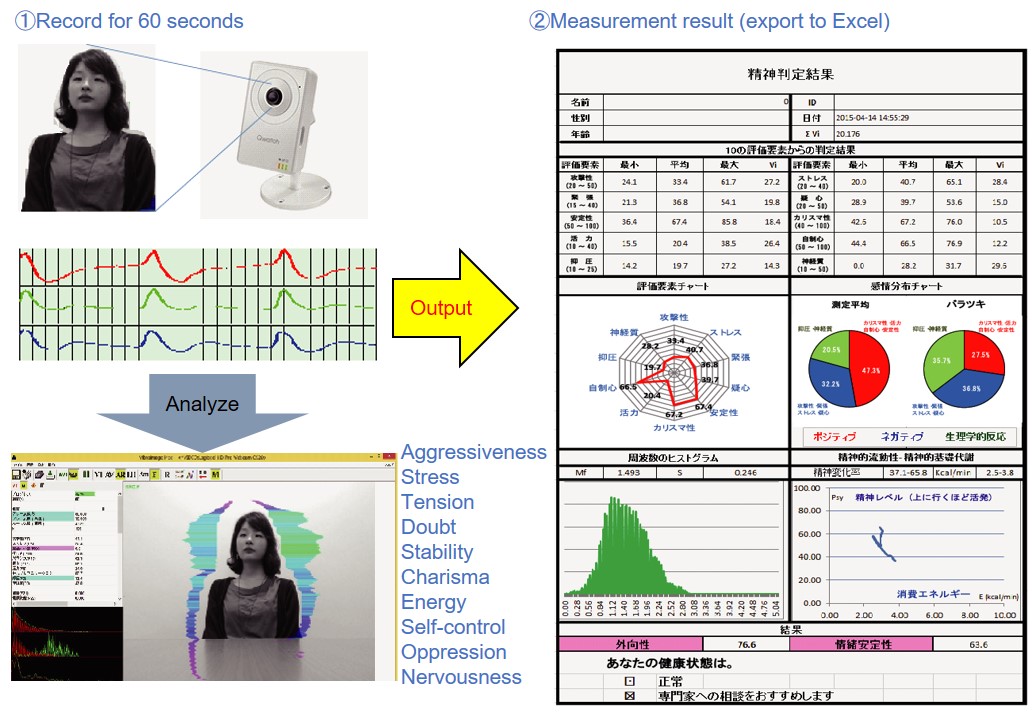 Mental Checker principle
---

Utilize the principle of DEFENDER-X (as an analysis system based on an over-200-pattern data taken from an over 100,000-participant human experiment which is conducted within military development process in a long term) to check mental status by 10 parameters.


System Square Corporation is a distributor of Mental Checker

Output information of measurement result
---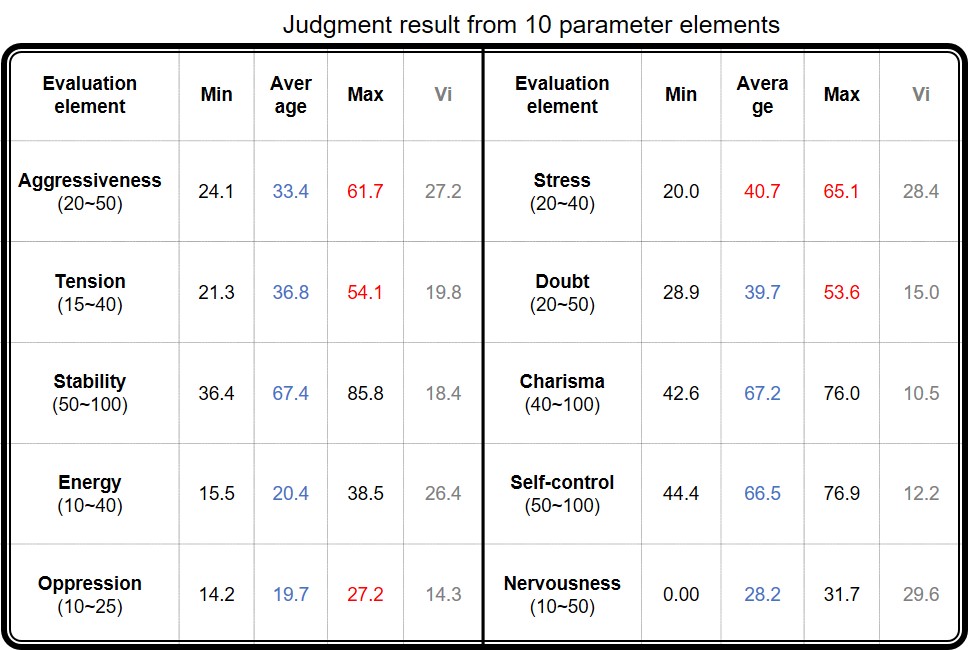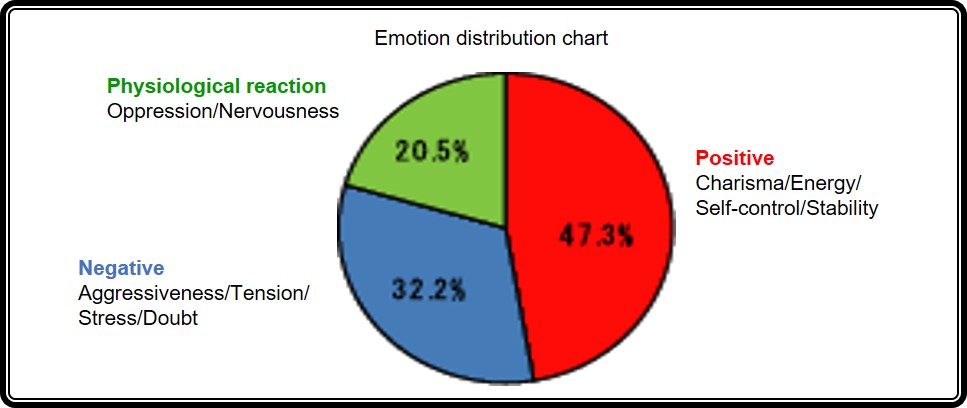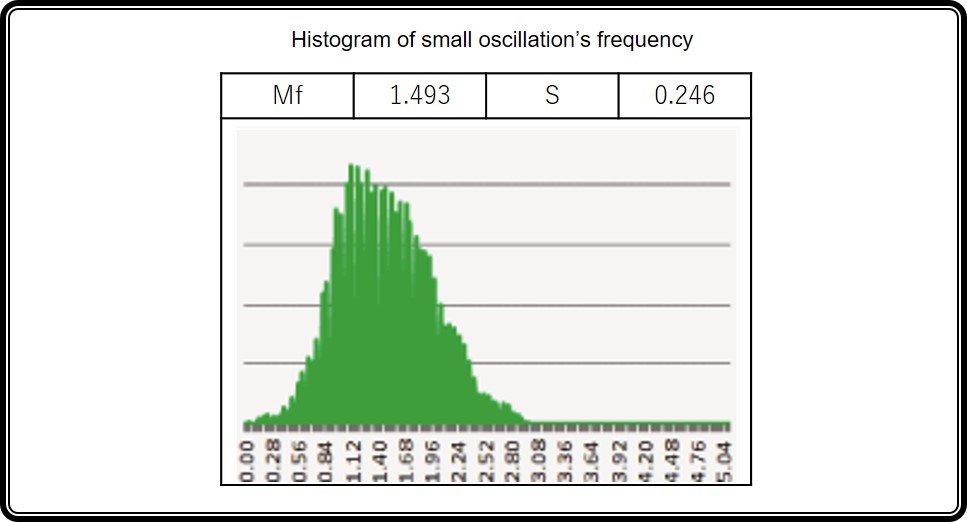 Relation between mental status and disease
---
Alzheimer's disease
Parkinson's disease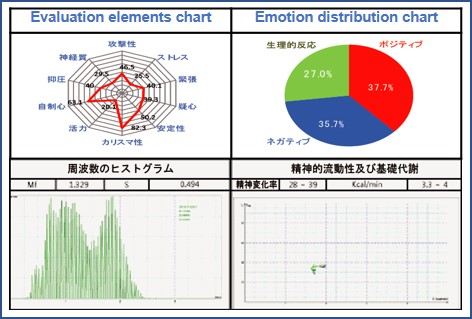 Major depressive disorder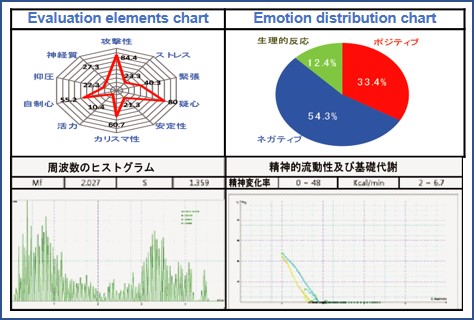 Panic disorder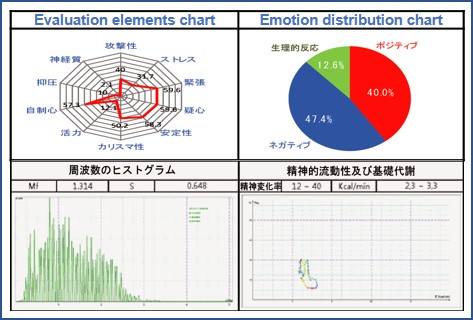 System Square Corporation is a distributor of Mental Checker