Consulting
Dedicated consulting/Consulting service menu
Dedicated consulting
We support customers with our own dedicated consulting backed with both theory and practice
In many cases, traditional consulting has not been sufficient enough to raise the expected effect, such as starting to point out only the problem or just pressing the theory and that makes a big gap with the practice.
We conduct dedicated consulting based on not only theory but practice also, in order to contribute to the customers' profit while proveing ​​the theory.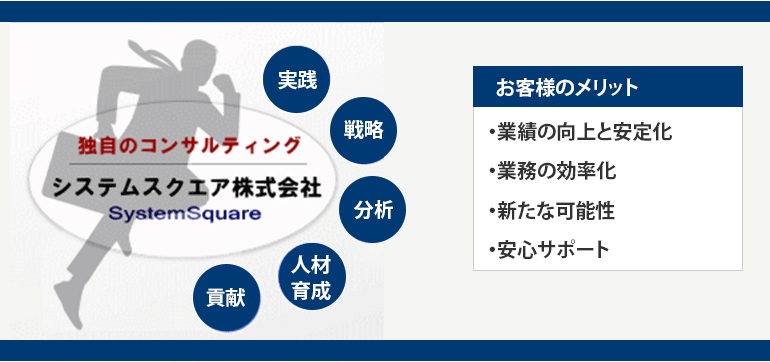 Consulting service menu
IT strategy support consulting
We analyze and investigate the current system operation using ITIL service management to improve business operation's efficiency.
System deployment consulting
In response to request from customers, such as implementation of new system or replacement of existing system, our full-time consultant fully support from planning to system operation.
PMO consulting
We provide high-level IT project management/consulting services that extracts impediments to project success, and supports problem solving.
Training/Education consulting
We carry out training services such as employee skill improvement training, new employee training, and planning of training/education curriculum according to customer's request. And we also deploy necessary environment for education and training.